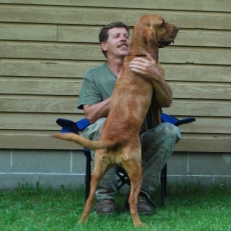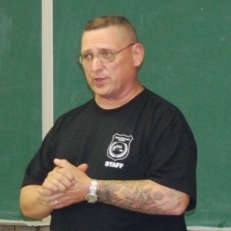 AMPWDA Code of Ethics and Bylaws
As an American Mantrailing, Police & Work Dog Association (AMPWDA) member, I encourage the utilization of professionally trained canines to serve mankind in the area of mantrailing. I realize that my membership in AMPWDA helps provide the necessary funds to support this cause. The membership dues allow AMPWDA to offer free structured training sessions and two annual week-long seminars at an affordable tuition.
The health and well-being of the working K9 is foremost. Neglect, mistreatment, or abuse will not be tolerated. Should I become aware of any such activities, I will take appropriate action.
In the pursuit of these endeavors, I will not deliberately debase other members or organizations without just cause.
Bylaws
| | |
| --- | --- |
| 1. | AMPWDA members shall not knowingly use the AMPWDA name or their affiliation with AMPWDA for personal gain or profit |
| 2. | AMPWDA members shall at no time imply that the AMPWDA certification qualifies them as mission ready. |
| 3. | Any conduct outside the realm of acceptable community standards may be cause for dismissal from the AMPWDA, at the Director's discretion. |
| 4. | AMPWDA encourages its members to become familiar with and adhere to the National Incident Management System (NIMS). |
| 5. | All AMPWDA members should treat all members and their K9s with dignity and respect, as well as other organizations involved in similar activities. |
| 6. | AMPWDA members must keep the health of their working K9 foremost. All K9s who work at Free Training Sessions or attend AMPWDA Seminars must present health records from their veterinarian. |
| 7. | AMPWDA members that have to be removed from Training, Seminars, or Membership for violation of the Bylaws or Code of Ethics automatically forfeit AMPWDA dues, Seminar fees and Certifications. |